tuesday 1 april 2014
today i received the flyer below at the bottom of this page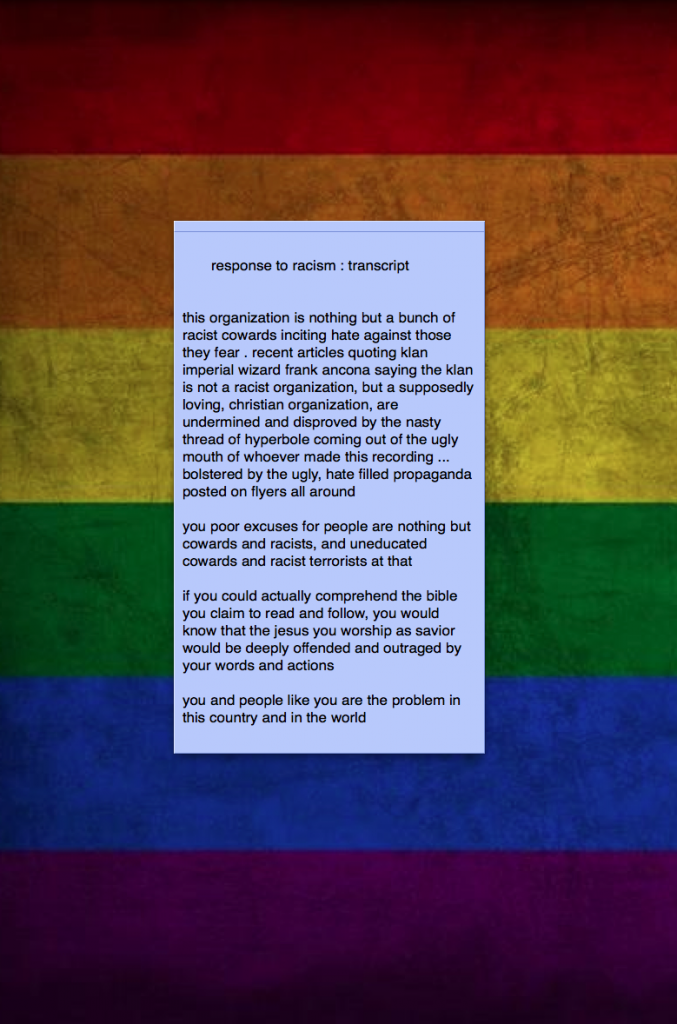 i decided to follow instructions and dial the number, remembering to block my own number : *67 336 432 0386 . the voice on the other end was that of a racist member of the ku klux klan, spewing and inciting racial hatred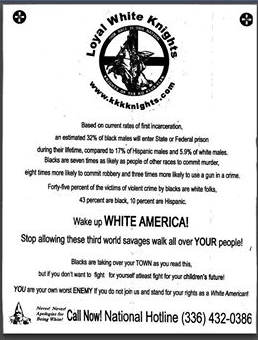 from the front page of their website :
'Any member or supporter who wants to Donate funds to the Loyal White Knights of the KKK to help keep it going. Send check or money order to Secretary Amanda Barker : P.O. Box 54, Pelham, N.C. 27311'
i'm inviting people to call the number and leave a message, or send mail to the above address . meanwhile, if anyone is able, it would be worthwhile to find a way to look into the finances of this group to assure that they are reporting all income!
there are other numbers to call and addresses to which a person can send comments at this pastebin location